PORTSIDE ESCAPE LODGE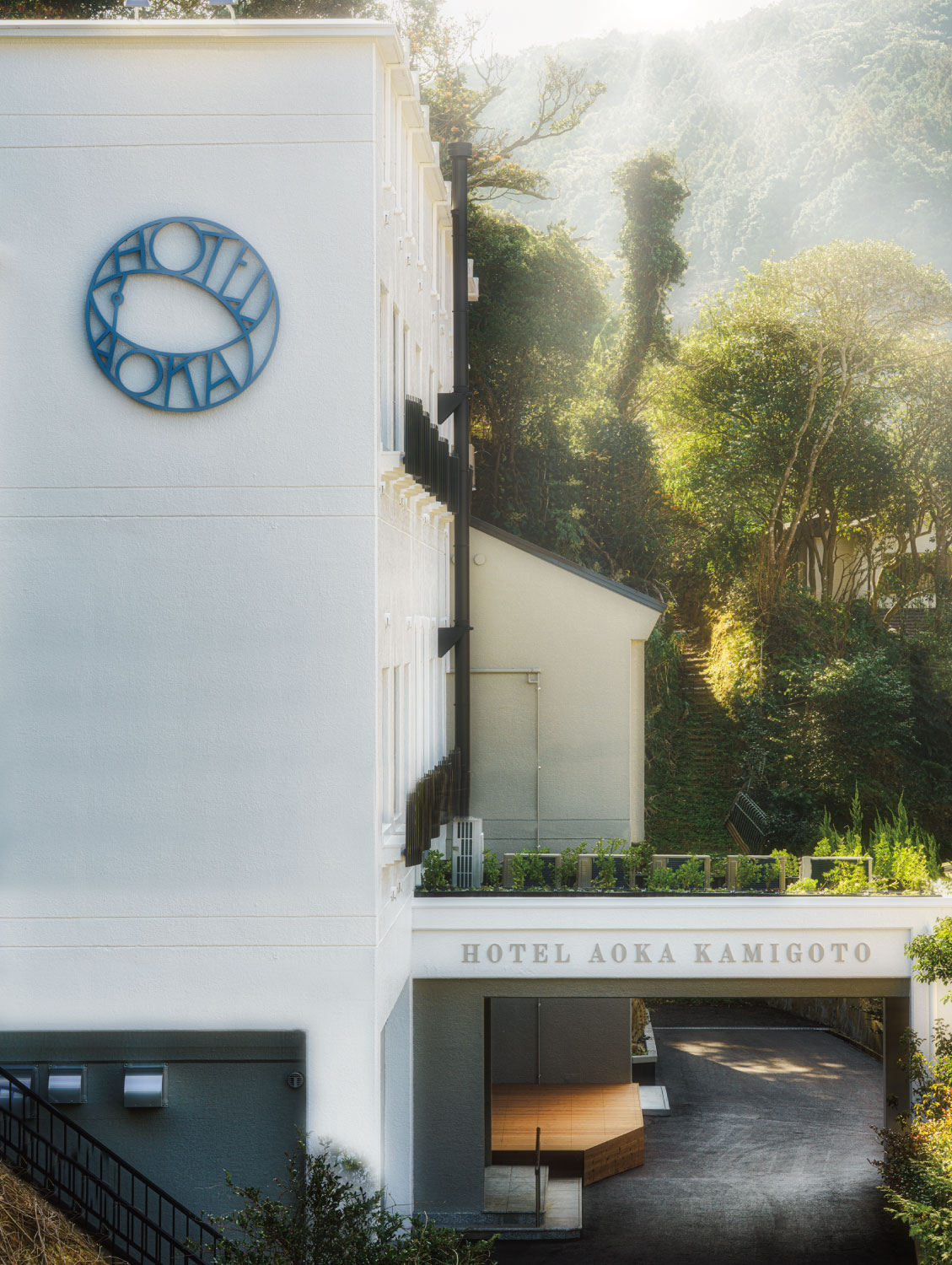 On December 21, 2019, Kamigoto Kanko Hotel, founded in 1980, reopened after a comprehensive refurbishment as Hotel Aoka Kamigoto. We at Hotel Aoka Kamigoto warmly invite everyone who has used our hotel in the past, along with everyone who would like to visit the Goto Islands one day, to allow us to assist in providing a comfortable and enjoyable stay on these beautiful islands.
Kamigoto is blessed with many picturesque and fascinating things to see. The island's abundant natural beauty includes the beautiful beach of Hamagurihama with its shallow waters; the vastness of nature as encountered on the rugged and rocky seashore of Yagatame; and the brilliantly clear waters around the Kiri Church ("paulownia-wood church"). If you venture down to the seashore with a fishing rod, you'll be surprised at how many fish you can catch.
One of the attractions on Kamigoto is Kashiragashima Church. This Christian church is part of the Hidden Christian Sites in the Nagasaki Region, which were registered as a World Heritage Site in July 2018. Including this site, 29 Christian churches are scattered around Kamigoto, making this an island with a fascinating cultural background.
One of the charms of Kamigoto is that, despite all its fascinating and beautiful attractions, this island is little developed as a tourist destination and retains a down-to-earth atmosphere. Recently the fish of the Goto Islands have acquired brand identity in Tokyo and are highly popular with diners. At Restaurant Umigoto, the restaurant inside the Hotel, visitors can savor the delicious foodstuffs of the Goto Islands to their hearts' content.
The restaurant is produced by Masayuki Okuda, the owner-chef of Al-ché-cciano, an Italian restaurant in Tsuruoka City, Yamagata Prefecture.
We are pleased to assist you any way we can in enjoying the boundless natural beauty, precious cultural heritage and delicious cuisine of the Goto Islands, to make your island journey a memory to treasure for a lifetime.
We look forward to welcoming you to Hotel Aoka Kamigoto.
ROOMS

The hotel's tranquil environment is perfect for a good night's sleep. Every guestroom is fully equipped with bath, toilet and sink. Multi-night and long-term guests will love our rooms with en suite laundry, as well as a private kitchen, where you can have fun with family or friends preparing your own fresh seafood, vegetables and fruit.

SEE MORE

RESTAURANT

Restaurant Umigoto welcomes you with carefully selected Kamigoto seafood, presented with impeccable service in a refined setting. Amenities include all-day dining and a sushi bar. Our private dining room seats 10, making it perfect for group and family celebrations and parties.

SEE MORE

FACILITIES

Our library is a rich resource of information and lifestyle hints about Kamigoto, including lavishly illustrated picture books. Interactive programs offered here, such as workshops in collaboration with local companies, authors and artisans, ensure that there's something new to learn and discover every time you visit.

SEE MORE